1st Yeovil Spiritualist Church
Monmouth Hall, Monmouth Road, Yeovil, Somerset, BA21 5NP.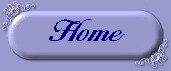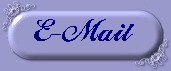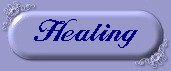 Healing, Therapy and Spiritual Development in the Yeovil Area



Anne Wright
Based in West Coker, Somerset.
Anne Wright is an International Medium, Spiritual Healer, Teacher, Hypnotherapist, Minister and Event Organiser (Weddings, Funerals and Naming Ceremonies),
offering Circles, Workshops and Courses including a Certificated Course of Spiritual Healing and Meditation Groups.
Email Anne or telephone 07795057974 or visit her Website for more information.

Nicky Friendship
Based in the Axminster area.
Offers Tarot, Medicine Cards, Clairvoyance. (Private and Group Bookings).
Email Nicky or telephone 07894997087 for further information.

Cassandra
Based in Crewkerne, Somerset.
Cassandra is available for private clairvoyant readings.
Email Cassandra or telephone 0146074675 for further information.

Evenings of Clairvoyance in Glastonbury
The George and Pilgrim Conference Room, 1 High Street, Glastonbury, BA6 9DP.
Doors open 6.45pm for 7.30pm start. Entry £5 donation. Meetings will be held fortnightly. Please see website for list of events.
Refreshments and healing will be available at the end of the meeting. For any information, contact Jenny Ann
Telephone 07811764272 or Email for a programme see our Website for further details.

Hazel McLister-Brewer
For readings offered by a third generation psychic medium, visit her Website for more information.

Nicole-Caroline
Nicole-Caroline is a Psychic Medium and a Bach Flower Remedy Consultant who offers one to one Readings, Readings by email,
Evenings of Clairvoyance in the comfort of your own home (6 – 8 people), and Workshops in your home (6 – 8 people),
Gift Vouchers are available. For further information, or to book an appointment, call 07840128791 or email Nicole

Purple Skies Spiritual Teachings
Offer Spiritual/Holistic Courses and Workshops, Reiki Attuements and Attunement Weekends, Reflexology, Tuning Fork Therapy,
Bach Flower Remedies, Past Life Regression, Hypnotherapy, and Beauty and Holistic Therapies.
Contact 07967451569 or email Purple Skies Spiritual Teachings or see our Website for more information.

The Temple
The Emporium, Princes Street, Yeovil. (Come up to the top floor café and follow the signs.
We offer Rest, Reiki, Yoga, Meditation, Hypnotherapy, Card Reading, Sound Healing, Art and Colour Therapy, Indian Head Massage,
Reflexology, Dream Interpretation, Massage, Cognitive Behaviour Therapy, Counselling and much more.
For bookings or enquiries call Tina on 07891076763 or Facebook The Temple or Email Tina



For further details about the 1st Yeovil Spiritualist Church
click the Email button below.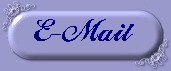 We, at the 1st Yeovil Spiritualist Church,
look forward to offering you a warm welcome very soon.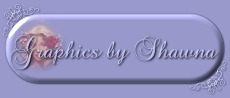 Website Construction by Angel House